After our trip to the Koti Lingeshwara temple, a bunch of us were itching to go exploring again.  We decided to go to Auroville, as  Pondicherry is (frankly) too commercial, and Auroville is still largely unexplored.  And when you're traveling with a fashion designer, a yoga teacher, a biker and a couple of spirit junkies you're sure to have an interesting time.
Kalarigram
Kalarigram is perhaps the best kept secret of Auroville.  Established in 2010, it is a centre for imparting traditional Kalaripayattu training.  Kalari = space for training; payattu = practice.  It's a martial art that originated in Kerala and is over 3000 years old.  Like yoga, Kalari is taught in the guru-shishya parampara and also draws heavily from rituals and myths found in Hinduism.  Along with movement, kalari artists also learn Ayurvedic methods of healing the body.  What drew me to kalaripayattu was the similarity with yogasana.  I enjoy the dynamic movements that seem to tell a story in motion.  Kalarigram conducts regular online and offline kalari classes, and also offers Ayurveda, Yoga and meditation classes and workshops.
The institute allows people to come and watch the classes.  A class was already in session when we arrived, and we sat watching the expert students practicing in synchrony on the damp red earth.  Once the class was over, we also joined them.  It was a treat for me to practice in the traditional style; and for the rest of us, it was the best possible intro to kalari.
Mason & Co.
Mason & Co. is a chocolate brand founded by two chocolate lovers settled in Auroville.  They work directly with framers in South India to source and harvest the best quality cacao.  Their focus is on education and giving back to society, and they employ an all-women team to handcraft their delicious products.  I discovered this brand on my first trip to Auroville a couple of years ago.  Since then they've expanded their range of chocolates to include several unique flavors.  You can also find this brand on Amazon and Flipkart, and I highly recommended it!
Reflexology
On the way back from Kalarigram, Sowmya took us to visit a talented sidhar she had met on her previous visit.  He practices in a small tin hut next to a nondescript road in Auroville.  All of us were interested in his therapy and we arranged for him to visit our guest house.  He uses reflexology as a diagnostic tool, and then prescribes traditional herbal medicine accordingly.
Intrigued by his methodology, I asked him to tell us a little more about his healing practice.  That's when he told us that this therapy was part of Siddha therapy.  I had studied about Siddha medicine during my Master's, and was quite excited to meet a true-blue Siddhar in the flesh.
The Siddha system is an ancient system of healing that originated in Tamil Nadu.  It was outlawed by the Indian government for some time, but gained legitimacy again under AYUSH (Ayurveda, Yoga, Unani, Siddha, Homeopathy) – an initiative to optimally develop and propagate ancient system of Indian medicine.  Siddha healers believe that disease is caused by an imbalance in the three humours of the body – and a combination of diet, lifestyle, herbs and massage can bring equilibrium back into the body.  I would be remiss if i didn't mention that he actually diagnosed each of the five of us accurately, which only strengthened our belief in his abilities.
He later gave me his business card!  His name is Senthil, and he speaks very limited English.  If you're interested in alternative medicine, or would like to experience his massage and healing skills you can contact him on 8526399894.
The Bookshop & Paper Making Factory at the Aurobindo Ashram
During my last visit to the Sri Aurobindo Ashram, I breezed through the entire place, eager to get to the paper making factory down the corner.  This time however, I wanted to take a closer look at the publications.  On my recent Sringeri trip I'd had the pleasure of making the acquaintance of a Kannada translator closely associated with the publishing wing of the ashram.  To my delight, there were several books on yoga and physical culture which piqued my interest.
The Paper Making Factory is closed on account of Covid, but the gift shop was open and I picked up several bookmarks, notebooks and even a visiting card holder!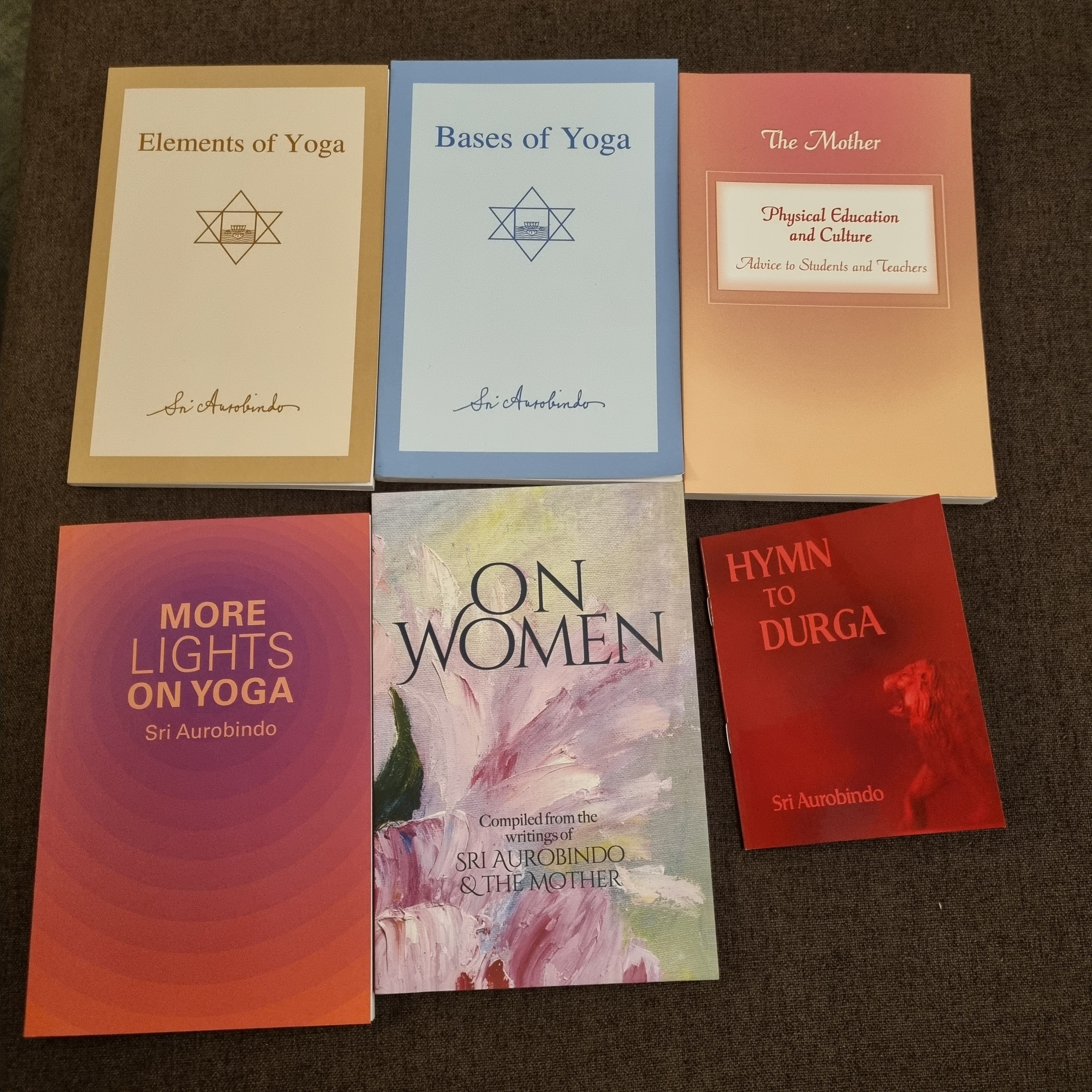 Blessings from Lakshmi the Temple Elephant
While walking through the French Colony in Pondicherry, we were lucky to cross the Arulmigu Manakula Vinayagar Temple when Lakshmi, the temple elephant, was on her evening walk.  The Vinayagar Temple is a Ganesha temple and there are several stories about its legend and power.  Getting blessed by Lakshmi is considered super auspicious – it is believed that her blessings will grant you your innermost wishes and remove any obstacles on your path.
After this trip I realise that the best trips are with the most unlikely people.  After all – Sowmya took us to Senthil and Lakshmi and Priti took us to the Hidesign outlet.  It was Ritu who would calm us down when we were cranky and hungry and Animesh who suggested relaxing at the rooftop restaurant (Bay of Buddha) post a sunset walk on the Promenade.  After all, don't even the mundane places and experiences become special when you're in the company of someone special?