With a trip to study the magnificent Yogini temples in Orissa imminent, I started re-reading Vidya Dehejia's 'Yogini Cults and Temples: A Tantric Tradition."  It's a wonderful book (one of the best I've read on the subject) detailing her extensive research on the topic.  Dehejia starts the book with delving into who the yoginis were and the various definitions about them found in texts, literature and folklore.  As I read through this bit I was reminded of some paintings and artefacts I had seen last year on a visit to the Kangra Art Museum.  I had put these images up as Instagram stories, but I got feedback from many people that they'd like to read a bit more about them.  So below images from my visit, and a little description about each.
More Art in the Kangra Arts Gallery
Below are some photos I took at the Kangra Arts Gallery.  If you're visiting Dharamshala I would highly recommend visiting this place.  It's right in the center of the main market and you can actually see meet and speak to the artists.  In fact, I got a personal tour where I learned about the themes and techniques of the dying art of Kangra style painting.  It was wonderful to interact with the artists and know about the work that KAPS (Kangra Arts Promotion Society, patronisers of the Kangra Arts Gallery) is doing to educate and spread awareness about Kangra Art.  They also conduct workshops and seminars for those interested in knowing more about the art.
In contrast to the Yogini paintings at the Museum – the paints here depict Bhakti yoga.  Women are beautiful, delicate and finely adorned.  They are depicted as handing out a glass of water, busy with worship or needlework, or playing and instrument.  Note the eyes and faces shyly downcast.  The male figure is conspicuous by its absence.
All these paintings are done with natural dyes.  You can even get a piece commissioned specially for yourself!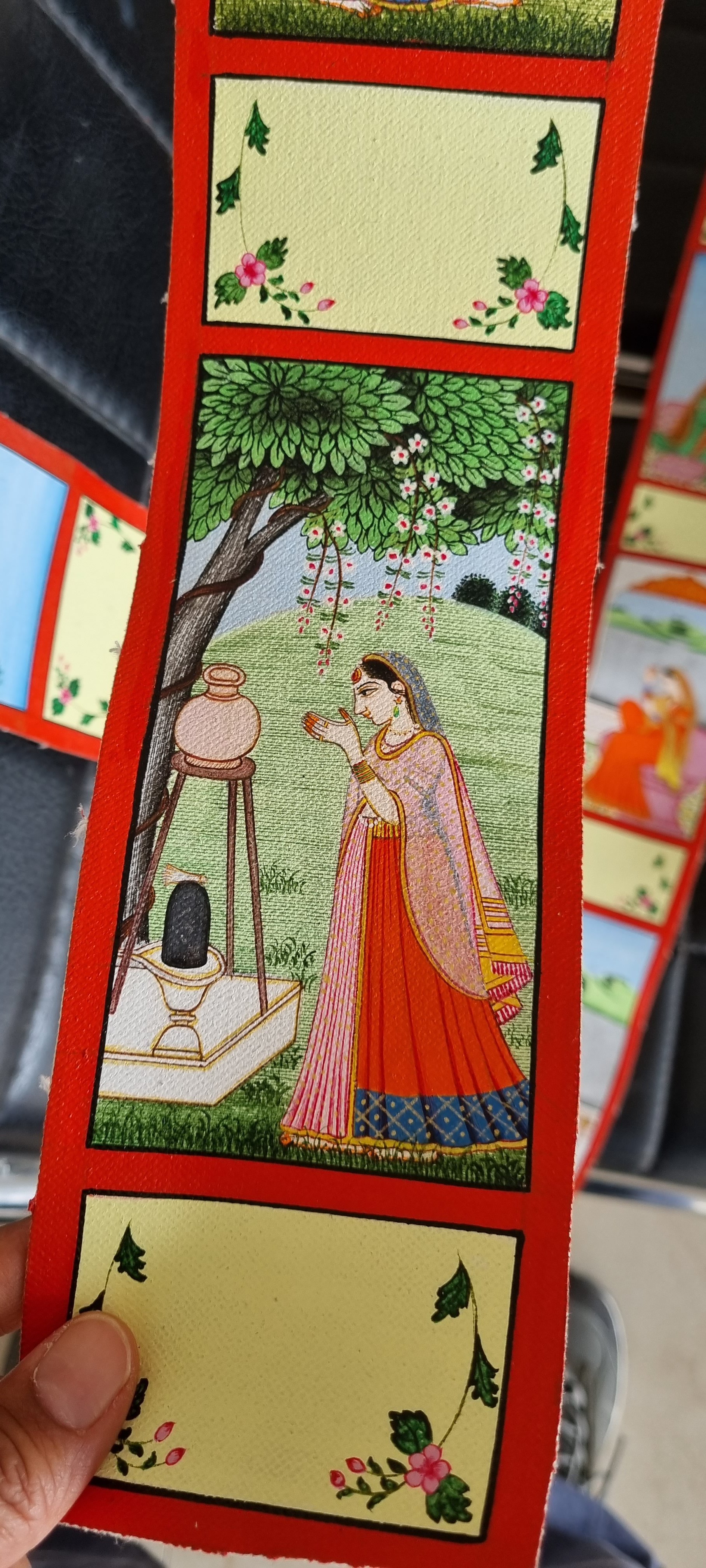 I expect to see a lot more of such imagery and art in the coming few months, and hope to be able to draw more conclusive parallels between what I see, hear and read.
I'd love to hear your thoughts on this blog, so please leave a comment!