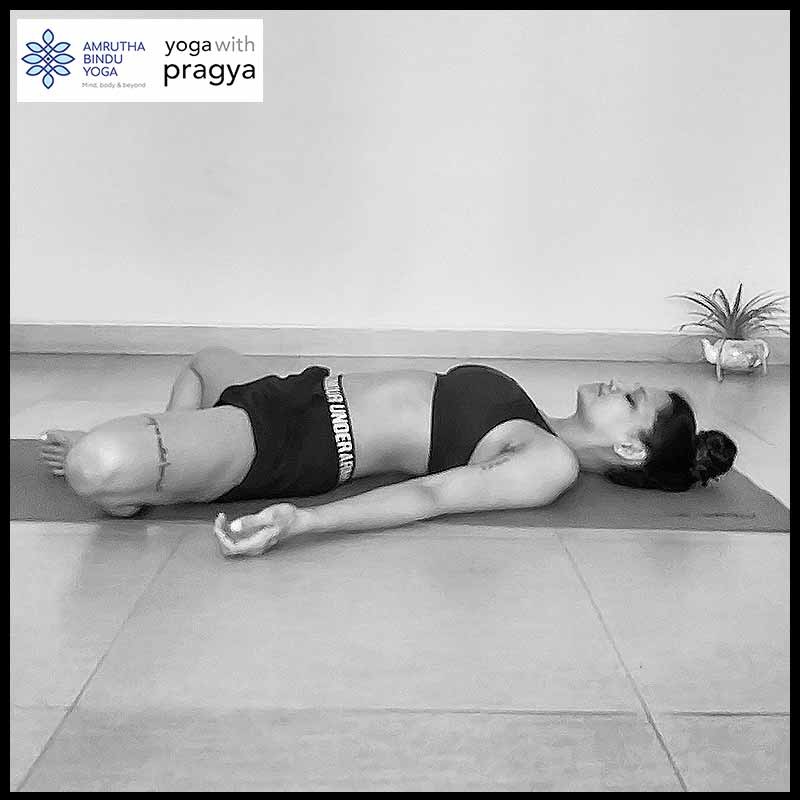 This is a very restful asana that can be practiced even by those who have had bypass surgery. It gently massages the heart and helps open blocked arteries. The pose also improves blood circulation in the abdomen, massaging and toning the abdominal organs. (Yoga The Path to Holistic Health, BKS Iyengar)
The first posture for the Work From Home Yoga Challenge is the Supta Baddhakonasana or the Reclining Fixed Angle Pose. We know the Badhakonasana as the Butterfly posture.  The most common way to practice it is to 'flap the wings' of the butterfly.  While that is a good way to increase the flexibility of your hips and thighs, if done too vigorously it might lead to injury.
You've spent a lot of time sitting today.  Whether it's to work or to watch some Netflix, you've probably slouched your way through the day.  Sitting for long periods compresses the spine and leads to tightness in the groin.  This tightness then manifests as a dull throbbing pain in the lower back and tight hips.
The benefits of the Supta Baddhakonasana are:
Relieves lower backache.
Relieves varicose veins and sciatica.
Provides relief from menstrual pain.
Helps to regulate blood pressure by relaxing the body.
Helps improve blood circulation in the abdomen and abdominal organs.
Helps to manage indigestion.
Watch the video to understand how you can use simple props to make the posture more beneficial to you. Pay close attention the positioning of the belt and block, else the posture will be uncomfortable for you.
For more information go to:
Medha Bhaskar: https://www.instagram.com/medha.bhaskar/
Amrutha Bindu Yoga: https://www.amruthabindu.com/
Pragya Bhatt: https://www.instagram.com/yogawithpragya/