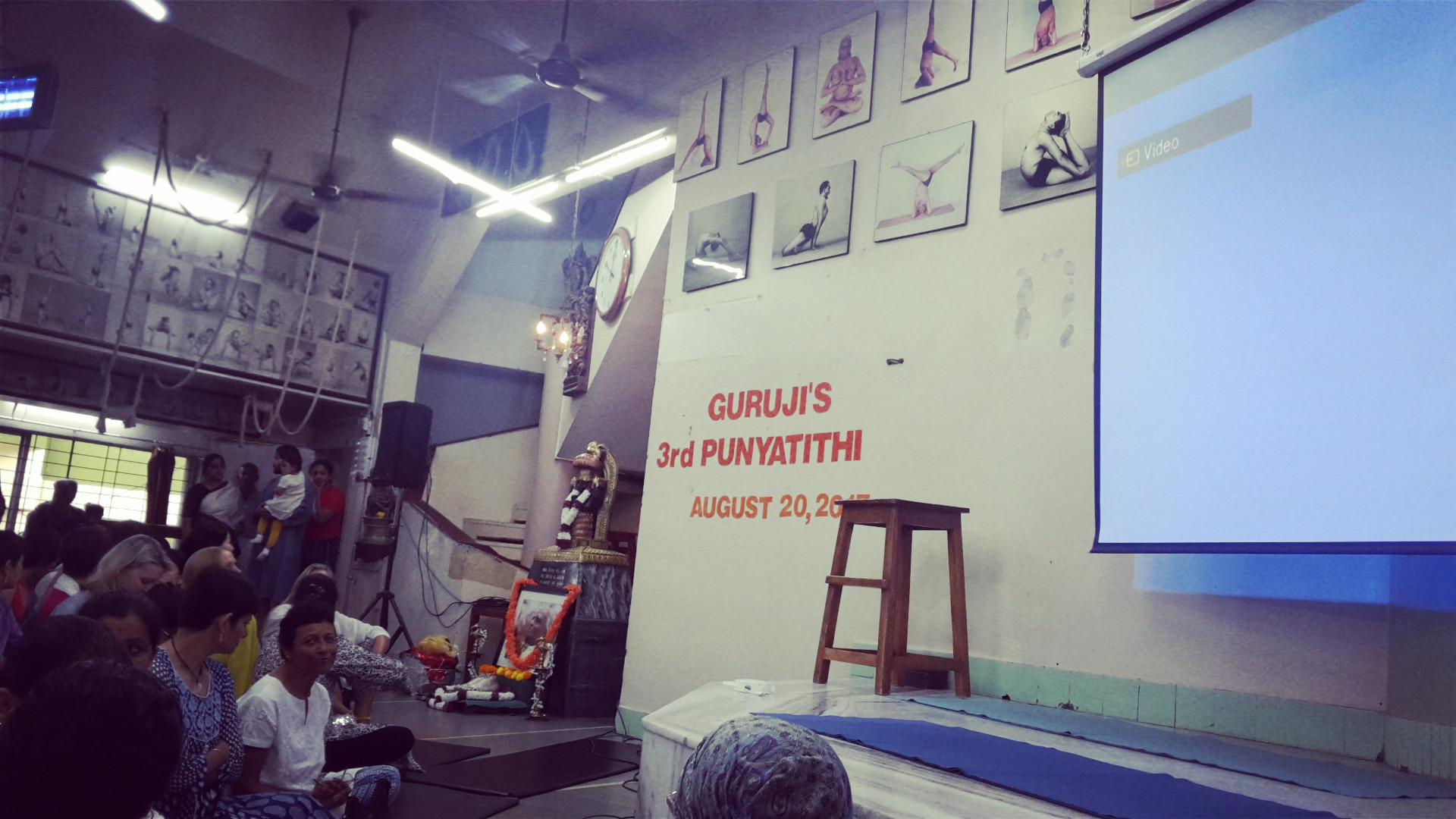 Last Sunday was BKS Iyengar's punyatithi (death anniversary).  There was a function organised by the institute in which Abhijata spoke.
When I got to the institute (half an hour early), it was buzzing with activity.  Students were helping to arrange mats on the floor for all of us to sit on and technicians were taking care of the audio/video system.  The program started with the invocation to Patanjali and then Abhijata took the stage.
Her speech was a combination of personal memories of her grandfather, his approach to yoga, his method of teaching, his commitment to the subject and his belief system.  A nice little addition was the re-enactment of scenes from BKS Iyegnar's classes, where the rest of the teachers went up on stage and pretended to be students as Guruji taught.  Abhijata did her best impersonation of the disciplinarian Guru while we tried to imagine our teachers in the plight that we so often find ourselves in.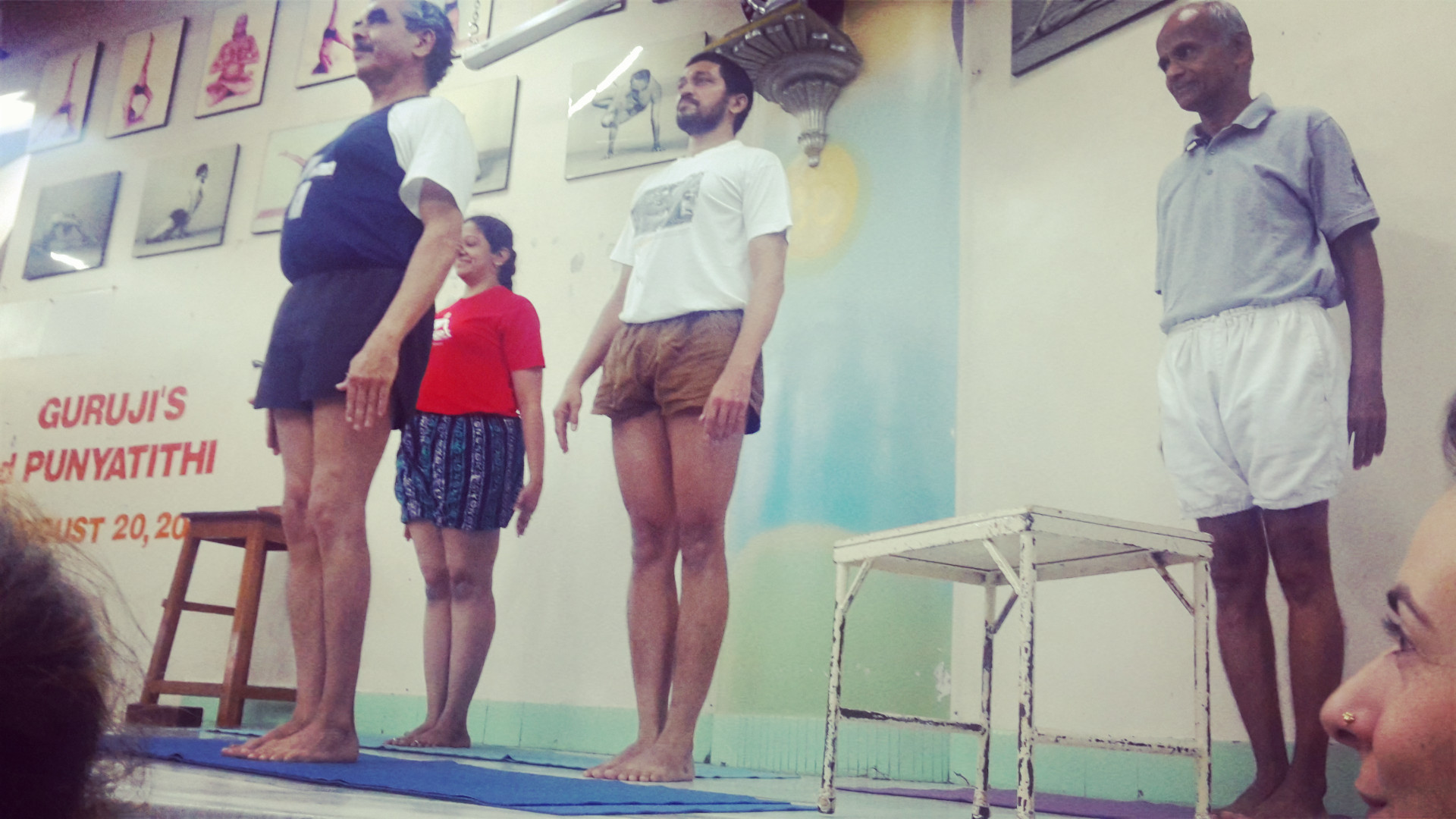 What I really liked about Abhijata's speech was how she wove the lessons learned with personal anecdotes.  When talking about how Iyengar yoga helps us in cultivating a sense of peace or understanding who we really are, she said the Guruji had once said 'My sole and soul is the same.'  Meaning that it is through the understanding and awareness of the gross body that he was able to cultivate insight.  You need to work so hard, make your body so potent that you can escape gravity.  Although anatomy is a rigid structure, you can't pinpoint where the body ends and mind begins.  Your inner working has to be revealed through your outer self.
She also said that yoga is a living art.  Asana is a metaphor for life.  Yoga teaches you how to navigate through problems in life.    Chitta vritti has to come so that you can learn how to deal with it.  Action can't guide, reflection does.  The prakriti has infinite potential, so it is possible to change our lives.  As an analogy think of a farmer laying the groundwork for his crops.  He does his best without thinking of the mechanics of how the seeds will sprout.  He lays the groundwork and the seeds sprout on their own.  Similarly, we must put in the practice, and everything else will also fall in place.
Life is to live.  Your sensitivity to yourself and the world around you increases through the practice of yoga, and this heightened sensitivity helps you to solve your problems.  For this your tapas has to have fire.  Your practice should have drive, passion and zeal.
It was fitting then that Abhijata ended her speech a little teary eyed and saying 'He taught me how to live.'