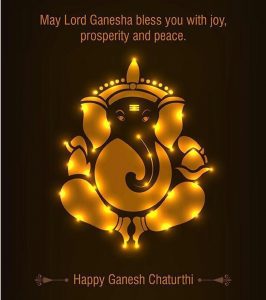 This is my fourth consecutive year coming to study at RIMYI.  In previous years I've had the luxury to make lists and plan.  This time I was caught in a whirlwind.  I had to wrap up projects, attend a last minute Vedanta class, plan the quantum of assignments to work on this month, and so on and so forth.  I was, of course, also trying to stuff myself with as many idlis and masala dosas as I could.  Have to survive for a month after all.
I think all the frenzied activity of the last few days caught up with me last night.  While I was finishing my packing I suddenly felt sick and threw up my lunch.  My stomach settled down after that but I was in no position to eat and went to bed.
After a quick and simple breakfast of fresh steaming idlis (surprise!) this morning we drove to the airport.  A short flight later I alighted in Pune.
Ganesh Chaturthi in Maharashtra is special and I've been lucky to witness it for the last 3 years.  As I got into the taxi I could hear the processions and feel the excitement in the air.  The festivities will continue for the next few days and it's great to be here this time of year.  I couldn't have asked for a more auspicious start to my month.  Here's to a wonderful month of growth, re-connection, beautiful discoveries and new friendships.