A few years ago I spent three days in the Sivananda Ashram near Neyyar Dam (Kerala).  I found out later that the ashram is called 'Dhanwantri' Ashram.  And in passing someone told me Dhanwantri was a sage in Indian mythology.
Fast forward a few years and I'm in Delhi looking for topics to write about and helping with Diwali preps.  A common question in most Hindu households during this time is what to buy for Dhanteras.  Delhi markets are in stampede mode.  The police are deployed everywhere and their loudspeakers only add to the confusion.
I started to wonder why we celebrate the acquisition of wealth.  Our culture is known for its vast array of literature, for its scientific approach, for its philosophy.  A day marked by going out and buying jewellery or household vessels seems incongruous with the ethos of our culture.
Turns out that Dhanwantri was the physician to the gods, and the god of Ayurveda.  Until now I assumed that 'dhan' meant wealth, but my mother (the Hindi literature expert) told me the word refers to any kind of wealth.  And since Dhanwantri is the god of Ayurveda, Dhanteras is also a day to celebrate 'health is wealth'.
"But why do we go out and buy jewellery and utensils," I asked.  "How is that related to health?"
She explained that the idea is to buy a metal.  Metals have healing qualities.  I have a friend who drank water stored in a silver jug through both her pregnancies.  Copper jugs and glasses are commonly found in our kitchens.  In fact, a couple of years ago I bought this bracelet made of the 'panchdhatus' at Dilli Haat.  Panch = five, dhatus = metals and wearing a combination of five metals is considered auspicious because they improve the overall health and wellbeing of the wearer.
Dhanteras has also been declared as National Ayurveda Day.  I got my blood test reports yesterday and it's a negative for the Dengue virus and my platelets continue to be in the normal range.  We can probably trace the roots of the papaya leaf and giloy juice back to Sage Dhanwantri and it's apt that I'm hale and hearty on Dhanteras 2017.  Also, while we were out shopping I found a beautiful nose pin and decided to buy it for Dhanteras.  I feel I deserve a reward for patiently drinking all that papaya leaf juice!  I tried to get a good picture of the pin.  Can you see the mina work on it and the pretty flower design?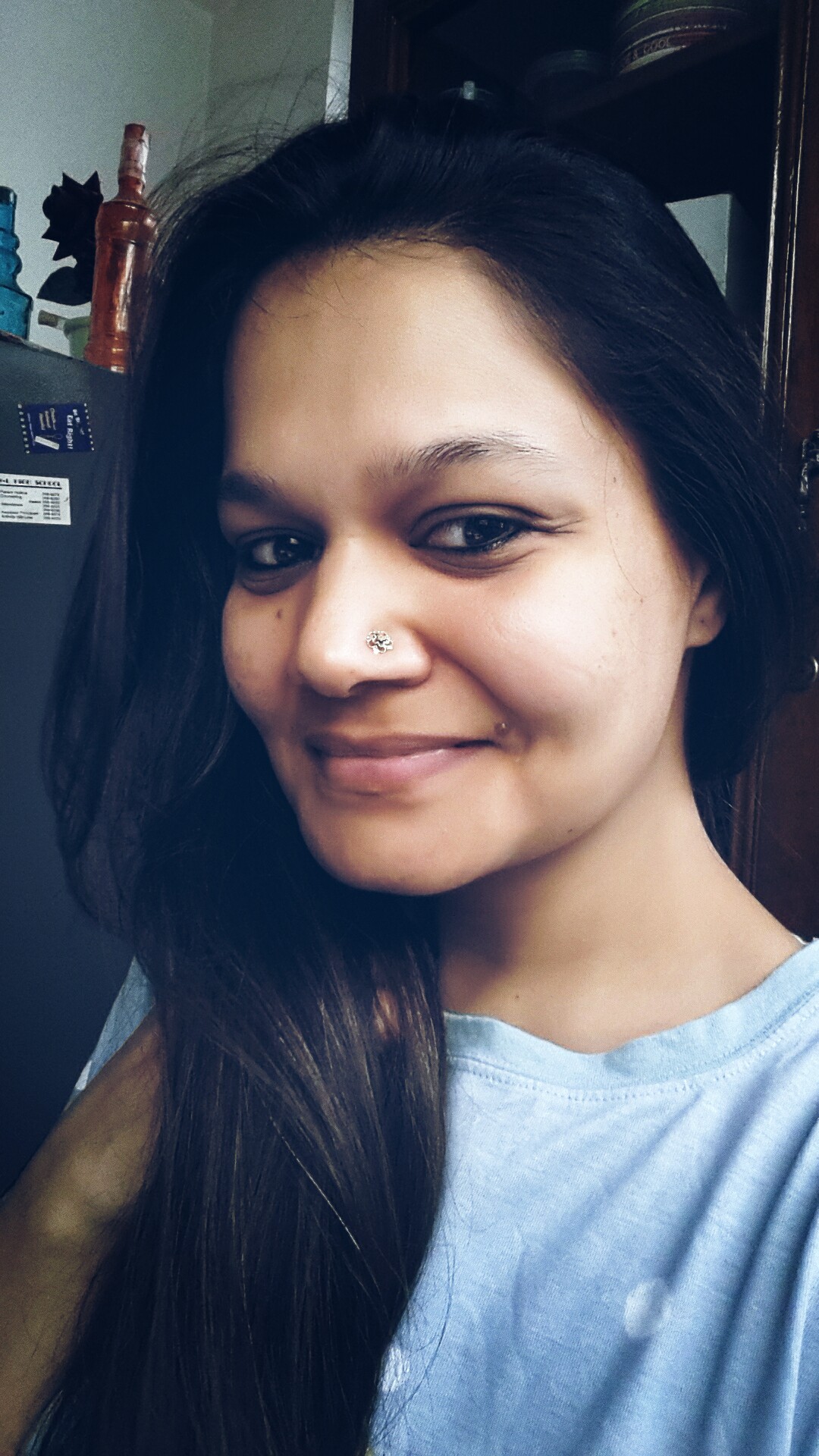 So a day when everyone goes out to acquire material wealth is also relevant to us yogis.  Go figure!