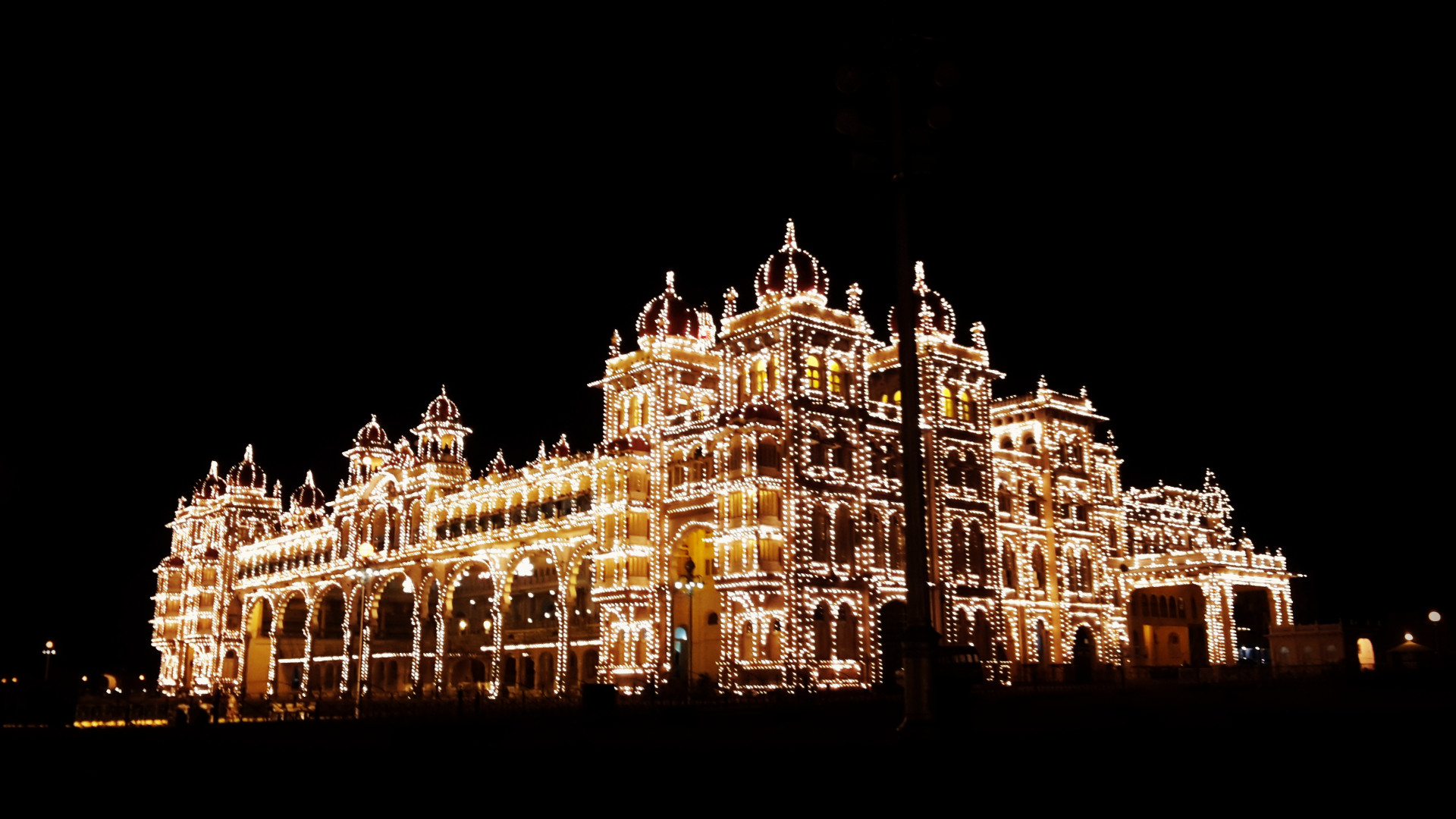 Today was my first 'led' class.  A led class is basically one in which the teacher leads the entire class through the usual routine.  The class started promptly at 5 am.  As usual, by the time I got to class, most places were taken.  (And I get to class at least 15 minutes early!)  However, I was happy that I found place.  Some people end up practicing in the changing rooms!  The nice thing about a led class is that it allows you to explore asanas that you may not have done in your daily practice.  So I actually went beyond the Parsvaottanasana.  And also, while I haven't done any of the finishing postures, in today's class I did quite a few of the closing asanas as well.  I'm assuming that I will be able to practice all the 'new' asanas in tomorrow's practice session.
Sharath and Saraswathi have different off days.  While mine was yesterday, a bunch of students had their off day today.  So a lot of people were in the weekend mood.  And where does that mood take you to in Mysore?  To the palace of course, to see the lights.  The last time I saw the palace lit up was 10 years ago.  Over the years I've tried to plan day trips form Bangalore to see the lights, but somehow the trips never materialized.  I was really eager to see the palace lit up (for some reason more eager to see it lit up, than during the day).  For some reason I had assumed that it would be really crowded and noisy.  I was pleasantly surprised that it wasn't too crowded.  We were able to walk around without having to elbow through a crowd and were able to see the palace from different angles.  And we took the obligatory pictures.
After the palace we headed to Mylari, a dosa place which I've only just heard of, but which is very popular.  They only have plain and masala dosa on the menu (Rs. 35).  The dosas were fresh, soft and delicious.
Incidentally, Mylari closes at 8 pm, but our cab was on its way at about 8.10 pm.  When we suggested that we wait outside, the owner and the waiters told us that it's ok if we wait inside.  We decided to find out a bit more about Mysore from the owner.  We found out that Mylari has been around for 75 years and is named after the man who started it.  Currently there are 2 Myalri hotels in Mysore.
Remembering my quest for RK Narayan's house, I asked the young owner of Mylari if he knew where it was.  He seemed taken aback by the question and said he doesn't know.  Well, at least he knew who RK Narayan was.  When I asked him if he knew who Shri Pattabhi Jois was he said he didn't!