I came to Mysore for the first time on July 25th 2005 for the coveted Infosys training.  Little did I know that I would be back on Dec 1st 2015 to train at the prestigious KPJAYI.  In fact, in 2005 we were a bunch of trainee software engineers who thought Mysore was about masala dosa, the Mysore palace, Chamundi hills, and of course Infy.  It seems inconceivable to me now that I didn't know that yogis from all over the world were converging to this sleepy town…and that Shri K Pattabhi Jois was also in the city!  I tell myself that everything happens in its own good time, but that's small comfort.
In 2005 I didn't know about the Jaganmohan palace.  Why it caught my attention this time is its large collection of paintings and artefacts, including paintings by Raja Ravi Varma.  Also, the Wodeyars (the Mysore royals) used this palace while the Mysore Palace was being built (their old palace had burned down).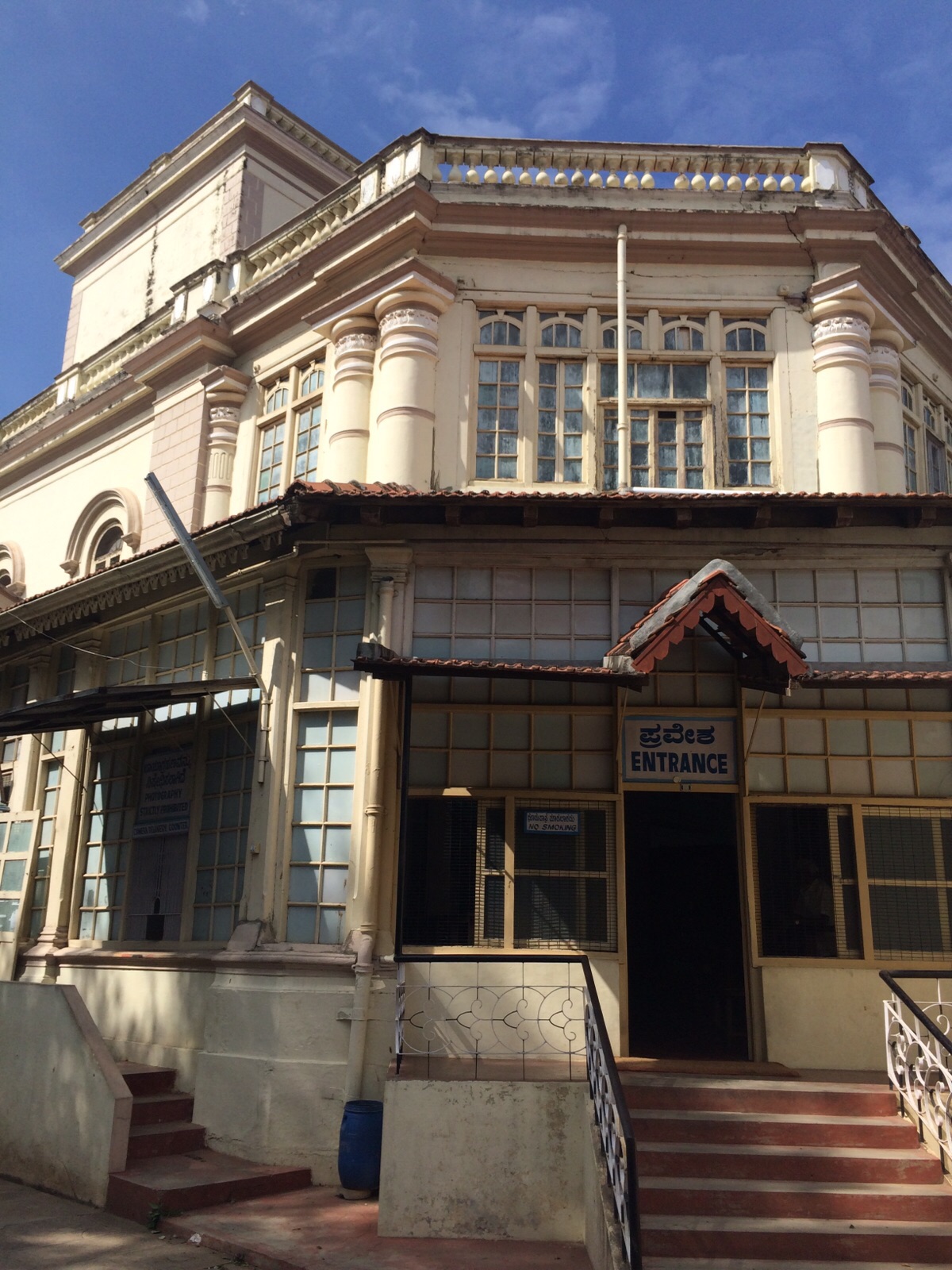 And strangely enough, there is a yoga connection too.  In the Yoga Makaranda I read that the Ashtanga yoga classes were conducted on the grounds of the Jaganmohan palace before moving to the Mysore Palace and then to the current location (Gokulam 3rd Stage).  While walking around the palace I tried visualizing how it would look without the commercial enterprises that have sprung up all around it (sari shops, food stalls, souvenir shops).  Basically trying to visualize how T. Krishnamacharya would have seen this place when he was teaching.  How a young Shri KP Jois and BKS Iyengar would have seen it.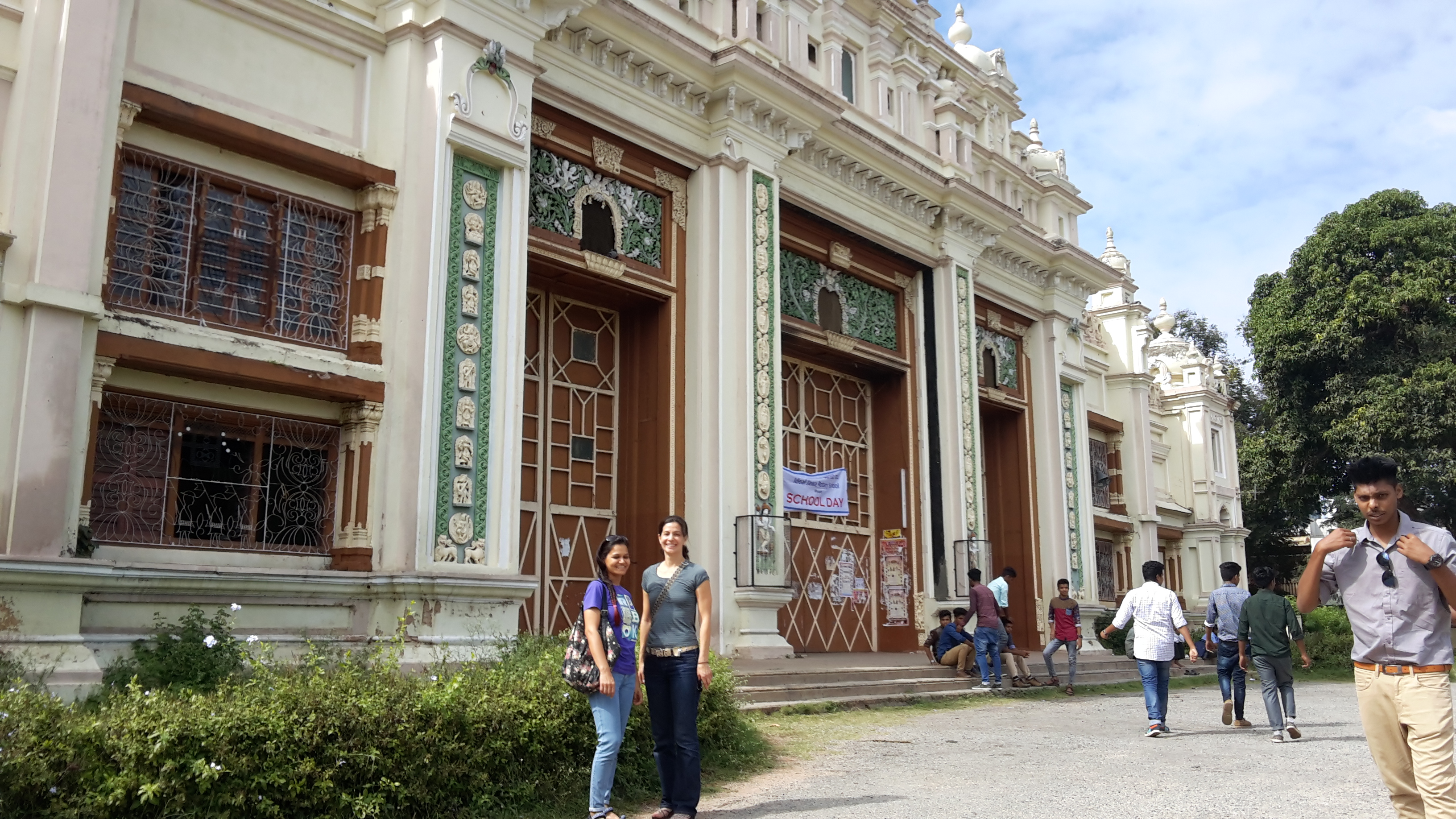 The palace hasn't been maintained very well, but I wasn't expecting otherwise.  There seems to be no order in which the artefacts and paintings have been placed.  There is hardly any security and no security cameras.  In fact, if someone really wanted to, they could actually walk out with a small cup or dagger.  The brass and copper items such as ashtrays and decorative plates are in wooden display cases with cheap metal padlocks on them.  I'm sure these locks are easy to pick.  There are no metal detectors at the entrance of the art gallery.  They did ask us if we had cameras and asked us to deposit our phones only because they spotted them.  No one checked our bags.
On the ground floor there are old pictures of coronations and durbars, which I really liked.  I wish we could've had a better look at these photos.  Some photos are placed at an angle where you can hardly see them.  The first floor had paintings by several painters, including 'Lady with the Lamp' by Haldenkar.  This painting is definitely awesome, but I wish they had done something about the lighting.  The surface of the paintings reflected the light, making it difficult to see the details.  I crib for I was there only for the paintings!!! In fact, I had to squint a lot and walk back and forth in front of the Ravi Varma paintings until I was finally satisfied.
The Ravi Varma paintings that stand out in my mind are called 'Draupathi' (I think they meant 'Draupadi') and 'Galaxy of Women'.  The woman in 'Draupadi' is depicted in a beautifully draped pink sari with a golden border.  Her hair is loose.  In one hand she holds a brass plate with a small jug on it, and with the other hand she appears to be wiping away her tears with her pallu.  She is climbing down the steps of a large stone structure (temple? palace?).  I love the way the sari seems to blaze forth in the largely muted background.
The 'Galaxy of Women' shows a bunch of women, every single one of them dressed differently.  Each is wearing different styles of jewelry (even their nose rings are different!), and different styles of clothing (there's an English woman among them too!).  Some of them are playing instruments, some are standing and some are seated.  The detail that stands out in this painting for me is the rug.  You can actually see the folds and creases on the rug beneath the women.  This little detail seems to bring the women to life.
Once done with the palace, Alexa and I decided to walk around a bit to see if we could find a place to grab a bite.  I've been missing south Indian food a lot so I was looking forward to dosa.  A receptionist in one of the hotels pointed us to the Raj Bhavan hotel and we had a nice lunch there.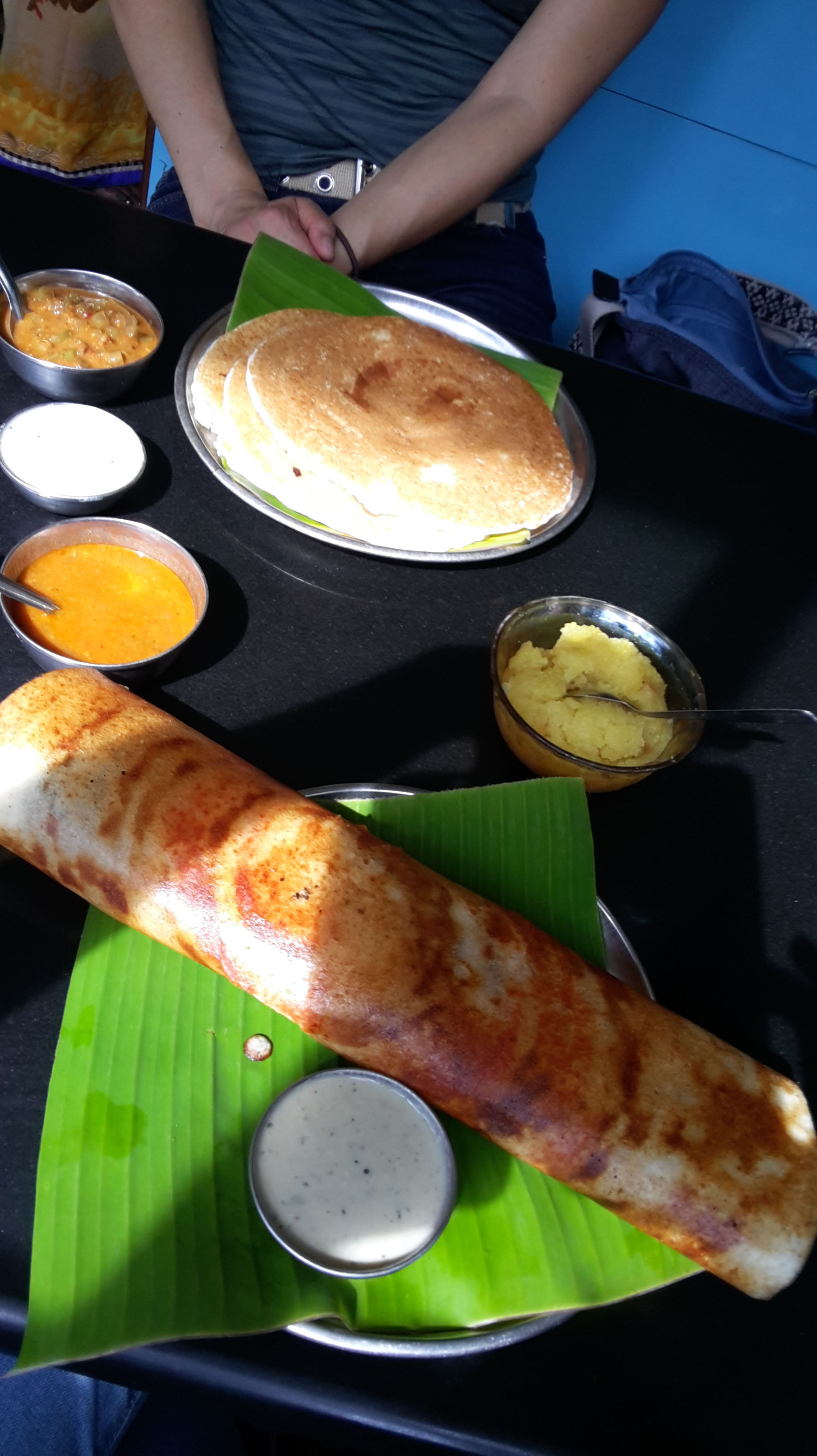 Now I'm wondering how to track down RK Narayan's house ….