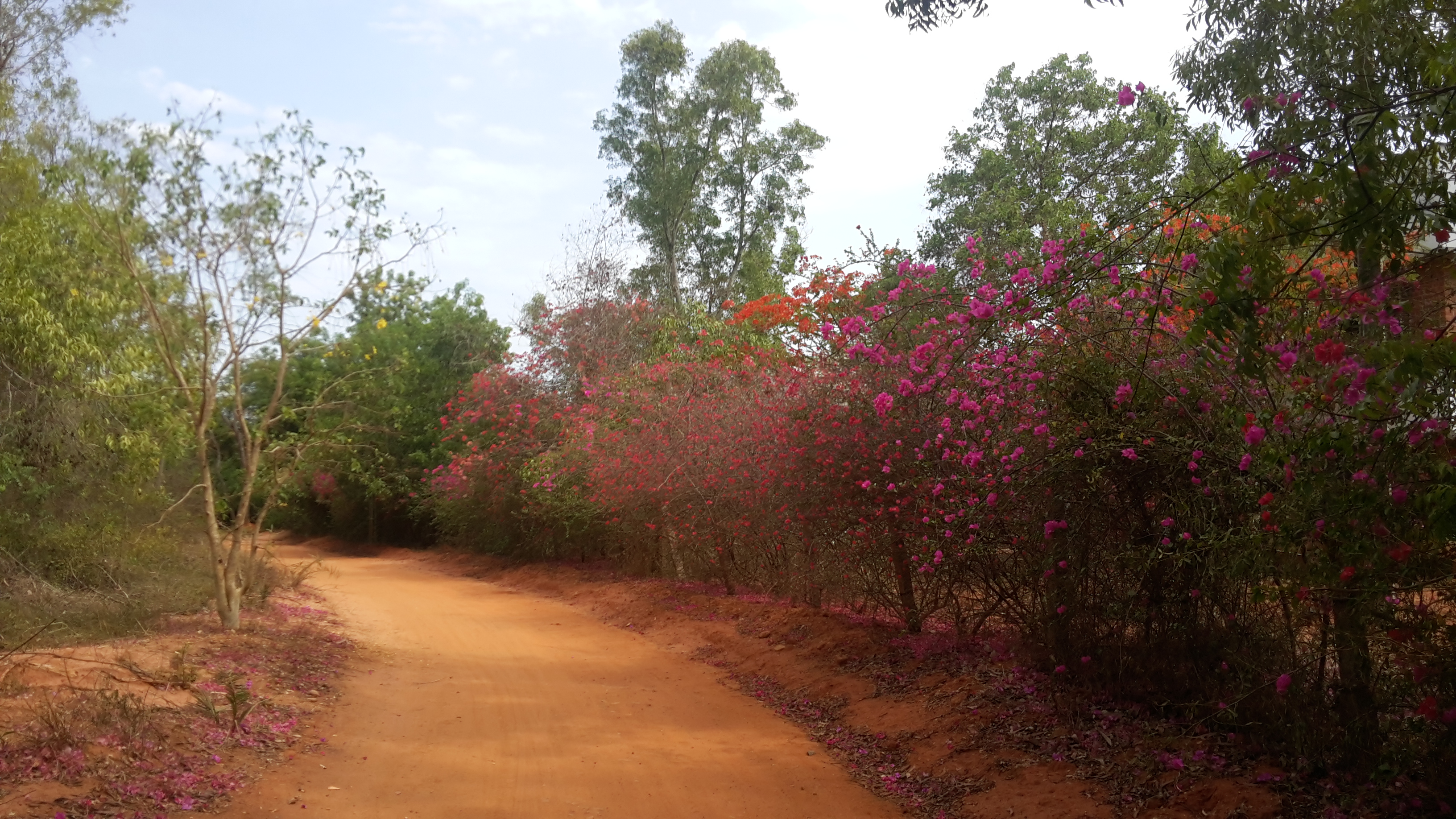 The last few months have seen me travelling almost every two weeks.  Last weekend I hoped on a bus to Auroville.  I was hoping to  work on my book as well as take a break from my routine (which has become increasingly hectic).   I've been to Pondicherry twice before and each time I've done the usual tourist trail.  Tax free liquor and lots of leather.  Also handmade soap and pretty incense.  Can never resist some of that incense….
Pondicherry has long been known for it's French architecture and quaint cafes.  Usually you base yourself in Pondicherry and then take a day trip to Auroville to get as close as possible to the Matri Mandir.  You shop in the boutiques at the Visitor's Center and go back to your hotel in Pondi feeling very excited with your exotic purchases.  This is how my last two visits to Pondicherry have been, with the exception that last time I took a tour of a few temples and the paper making factory.  You can register for this tour at the government run tourist info center located right on the beach.
This time I wanted to go off the tourist trail a little bit.  We got lucky because my friend Joel (an Aurovillian) booked us into a heavenly guest house.  Joel, incidentally, is an amazing photographer.  For those of you who follow me on Instagram and Facebook, you may already have seen a lot of the work the two of us have done together.  If you're looking to get a few shots taken you should contact him.  He does really unique and artful stuff.  You can check out some of it here.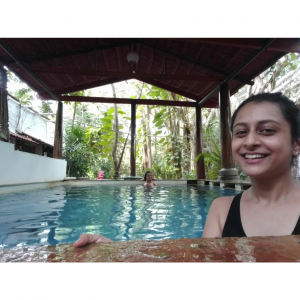 Our days in Auroville were filled with cycling to the beach, eating at Bread and Chocolate (highly recommended) and lots and of pool time.  We submerged ourselves in the pool every chance we got.  I particularly loved the Krishna statue perched on one side of the pool.  After seeing my pictures of the guest house a lot of people have asked me about it.  Here's your link to the Sharnga Guest House.
And we can finally surf folks!  While in Bali earlier this year I looked wistfully at
everyone enjoying the sun and waves and thought…one day.  Little did I know that the day would come so soon.  If you're in Auroville I highly recommend going to the Kallialay Surf School and book a surfing lesson.  The instructors are professional and experienced.  Our instructor Eddy was amazing.  He broke down the lesson into simple and easy to understand modules.  This ensured that we eased our way into the ocean and handled the waves well.  His instructions and manner is so clear and concise that I would recommend him to even those who don't know how to swim.  You can surf even if you don't know how to swim!
And as always, my favorite part of my time in Auroville was connecting to nature.  Whether it was the pool, surfing the waves or eating simple organic food at the various kitchens – I felt we were always connected to nature and the earth.  This helps in resetting your system both mentally and emotionally.  I try and remain centred and focused through daily meditation, but some time living the 'simple' life allows me to revel in the feeling of wellness.  Luxury vacations with a huge group of friends to exotic destinations full of new sights and sounds is great.  But every once in a while it's good to pare down to the basics and allow your mind and body to detox.