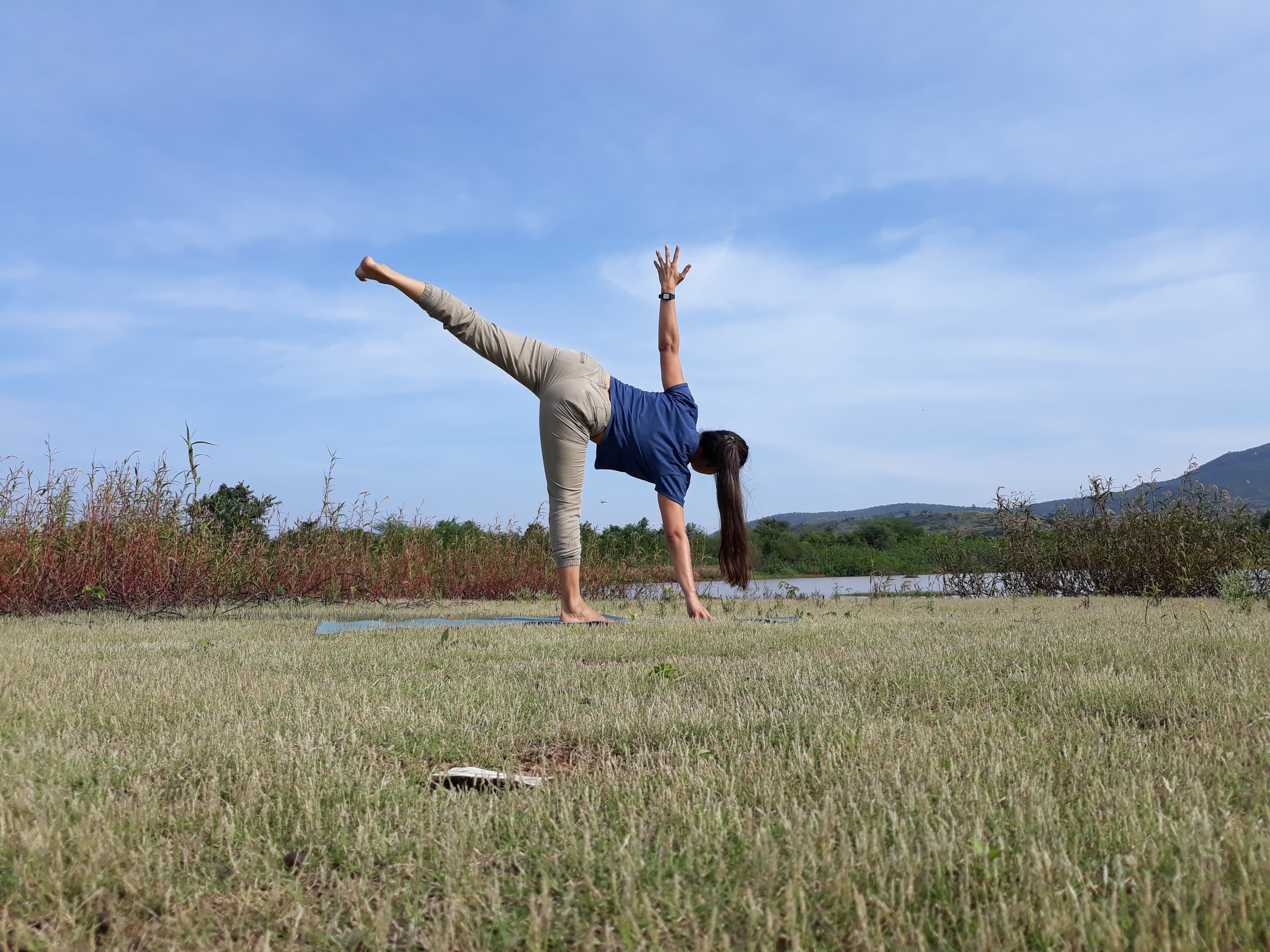 When I plan a yoga retreat location is the first thing I home in on.  To find a place that resonates with you and the experience you want to create is challenging. So I'm always on the lookout for interesting places to conduct retreats.
A few weeks ago I drove a little out of Bangalore to a farm called Hollas Halla.  You can check out their Instagram profile here.  I'd already spoken to Manali Holla and we had decided to meet to see the property and see what kind of experience we could create there.
10 years ago Suresh Holla, chanced upon some acreage of absolutely barren land and a lake.  An MTech from IISc, no one really expected him to buy 5 acres with the dream of bringing this land to life.  Everyone dismissed it as madness.  There were no proper roads, no electricity, nothing.
When I went there a couple of weeks ago I saw the fruits of Suresh Holla's labor.  The lake is still there, but now there is a lush jungle around it.  The Holla family conducts camps, retreats and treks at Holla's Halla.
Initially I planned the usual yoga retreat with a morning yoga session followed by lunch etc.  But as we looked at the lake I thought it would be a dream to practice yoga next to it.  I spoke to Swetha, my co-teacher, and we decided to modify the plan so that we can practice yoga as the sun sets and rises.  An experience that few yoga retreats can offer.
The itinerary for this exciting is below:
Day 1 (Sat 8th Dec):
3-4 pm: Arrive at the farm.  Receive the grand tour.  Check-in to your tents.
4-6 pm: Tea/Coffee/Relax
6-7 pm: Sunset yoga session.
7-8.30 pm: Dinner
9 pm onwards: Bonfire
Day 2 (Sun 9th Dec):
5 am: Wake up
6-7 am: Sunrise yoga session.
7.30-8.30 am: breakfast
9 am: Trek to the nearby hills/enjoy the lake/get a water massage!
12 noon: Lunch
This retreat is priced at Rs. 5000/- all inclusive.
Call 9686233003 or 9886062268 to register.
You can check out Hollas Halla's facebook page here.