Yoga teachers are frequently asked about their journey.  What drew us to yoga?  When and how did we know.  Much like their personalities, every teacher's journey to teaching is also unique.
The more time I spent practicing yoga, the more I felt there wasn't enough time!  I registered for a yoga teachers' training course and started thinking realistically about the profession.  I knew that I was teaching to become a better student, and not the other way around.
Over the years, as demand for my teaching grew, I realized that I was constrained by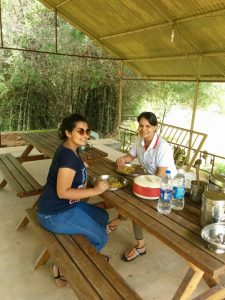 time and geography.  There are many who express an interest in my classes, but are unable to travel from, say, Bannerghatta Road.  Just making YouTube videos, or creating a generic module wouldn't work.  Live interaction is essential when it comes to movement-based practices.
The idea for the 'The Yoga Practice', came to me while discussing 'what more' with a student during a break in class.  Why not create a hybrid module of customized videos and face to face interaction.  All students will get videos customized for them, and they will be able to practice yoga at their convenience AND in the comfort of their own homes.  Plus, once a week we schedule a catch up call where I observe students' asanas, answer questions, clarify doubts and plan the next week.  Below is an example of a video we shot for a student.  It's one of the prettiest videos we've done and I watch it all the time.
So, if you or someone you know wants to incorporate yoga into their lives but d
on't have access to a good teacher, or has time constraints, then you might want to take a look at this module.  It's helped many people steadily improve their health and increase their wellness quotient.  Leave us a query on the blog with any questions you have.
Keep an eye out for the video about this module.  If you haven't subscribed to the YouTube channel yet, do so asap!!!