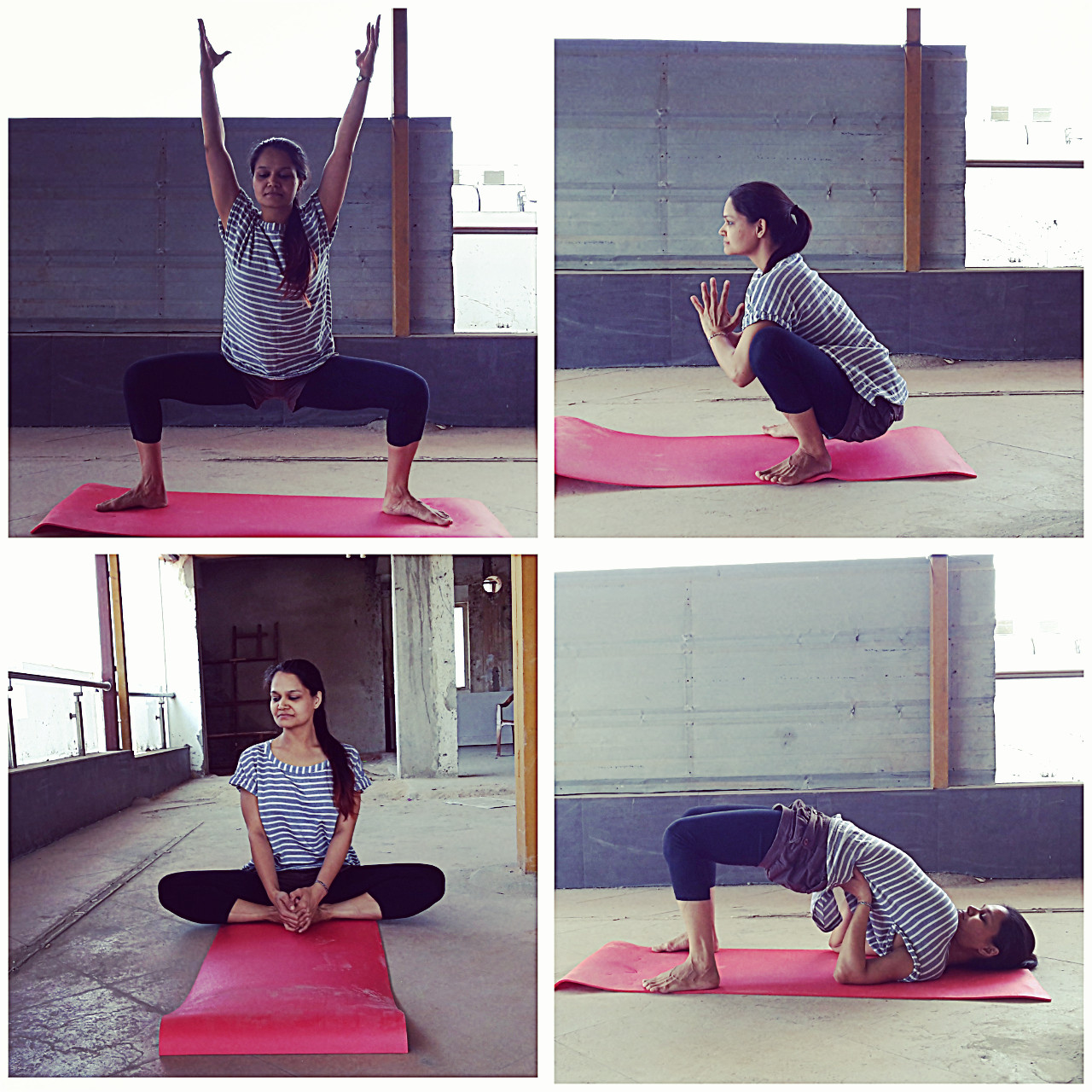 Contrary to popular belief – Baddhakonasana isn't'Butterfly' in Sanskrit.  Literally translated Baddhakonasana means Bound Angle Pose.  A lot of people call this the 'Cobbler Pose' as well.
Benefits:
AWESOME FOR TENSION AND STRESS RELIEF.
Stretches the thighs, groin, hip joint and knees.
Great for relief from sciatica pain.
Reduces menstrual discomfort.
Great for keeping the hip joint flexible which helps in preparing the body for childbirth.
If you have a groin, hip joint or knee injury you may want to exercise caution when practicing this pose.
And here's a video explaining the Baddhakonasana.