I love Shakespeare in all his unabridged glory.  I've never touched Cliffs' Notes and won't deign to read the summaries.  I like his uncut sentences reverberating in my head in all their iambic pentameter glory.
So at literature festivals I try to catch all the Shakespeare-related talks I can.  At the Bangalore Literature Festival this weekend, I did the same.  A session called 'Masala Shakespeare'  was on the roster. The presenter, Jonathan Gil Harris is the author of 6 books and his latest project is called 'Masala Shakespeare'.  I'd never heard of Jonathan Gil Harris, but the name of the session piqued my interest.  And boy was I in for a treat.
Over the years I've seen Shakespeare adapted beautifully for Bollywood blockbusters and even stage.  The ability to understand the nuances of a Shakespearean play and transplant it to an Indian setting, without losing the essence of the play and keeping it incredibly relevant to India today requires a unique talent.  So whether it's Roysten Abel's 'Othello: A Play in Black and White' or Sanjay Leela Bhansali's 'Ram-Leela', I have appreciated every scene and lapped up every line.
So it was nothing but pure delight when Jonathan started waxing eloquent about how Indian movies have always been doing Shakespeare.  As an example: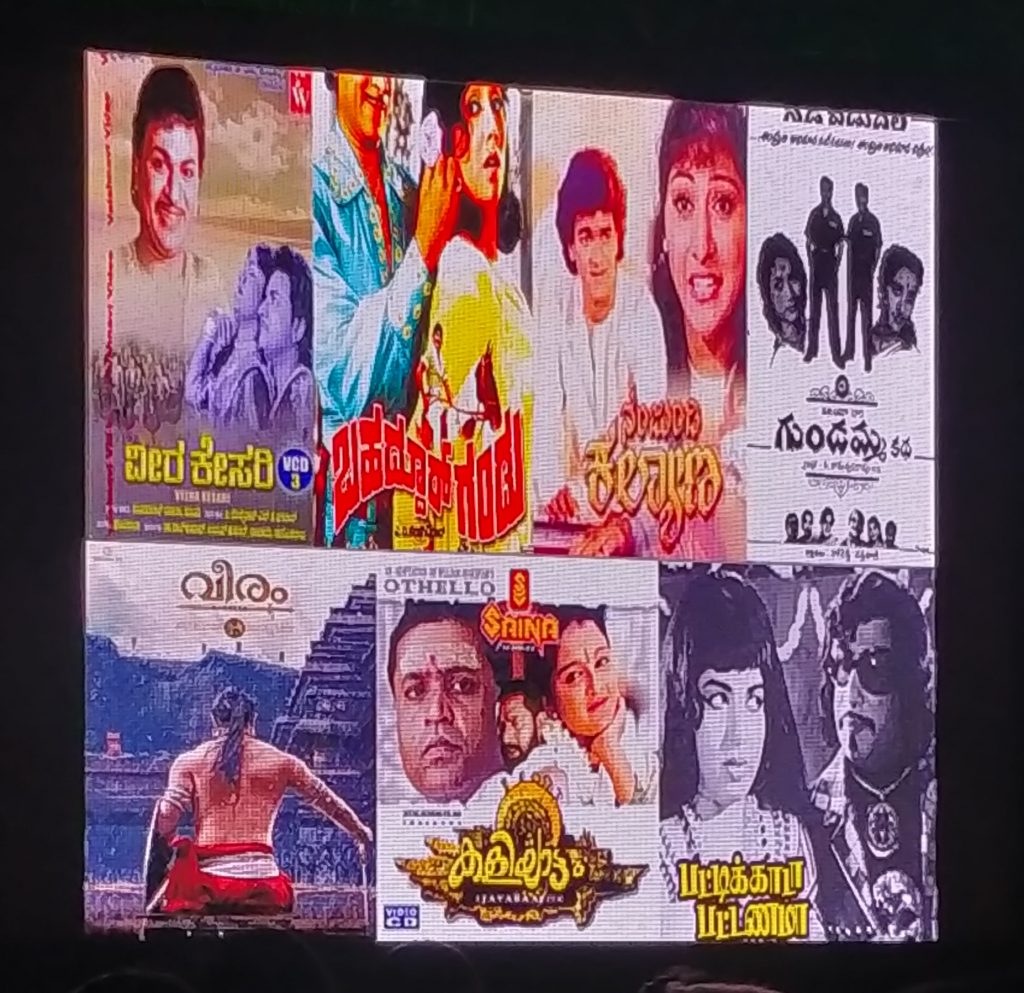 But what I liked most was Jonathan's main point.  His assertion was that Shakespeare wrote his plays for the masses to enjoy.  His characters make puns and inside jokes, people from all walks of life populate and interact with each other in his plays and there are the ubiquitous star-crossed lovers.  Jonathan asserted that in England, Shakespeare has evolved to be more for the elite than for the masses, that to go watch a Shakespeare play was akin to going to the dentist.  However, in India everyone goes to the theater to watch essentially Shakespearean movies made by Rajnikant or Salman Khan's Eid releases.  We understand the puns, we understand the drama, we hope for the best for the star-crossed lovers – and we do it en masse in the movie theatre.  Just as Shakespeare wanted his audience to do.  Watching Jonathan's presentation was like watching a Bollywood movie – there was pathos, there was passion, there was a social message.
The only thing missing was the obligatory Bollywood song and dance sequence, and we got that too when Jonathan broke into a jig to 'Jhalla Wallah' from 'Ishaqzaade'.  I wish I had a recording of that, but I was too busy enjoying myself to whip out my phone.  Perhaps the lit fest organizers will put it up on YouTube.
Meanwhile, if you get a chance to catch Jonathan live anywhere, I would highly recommend it.