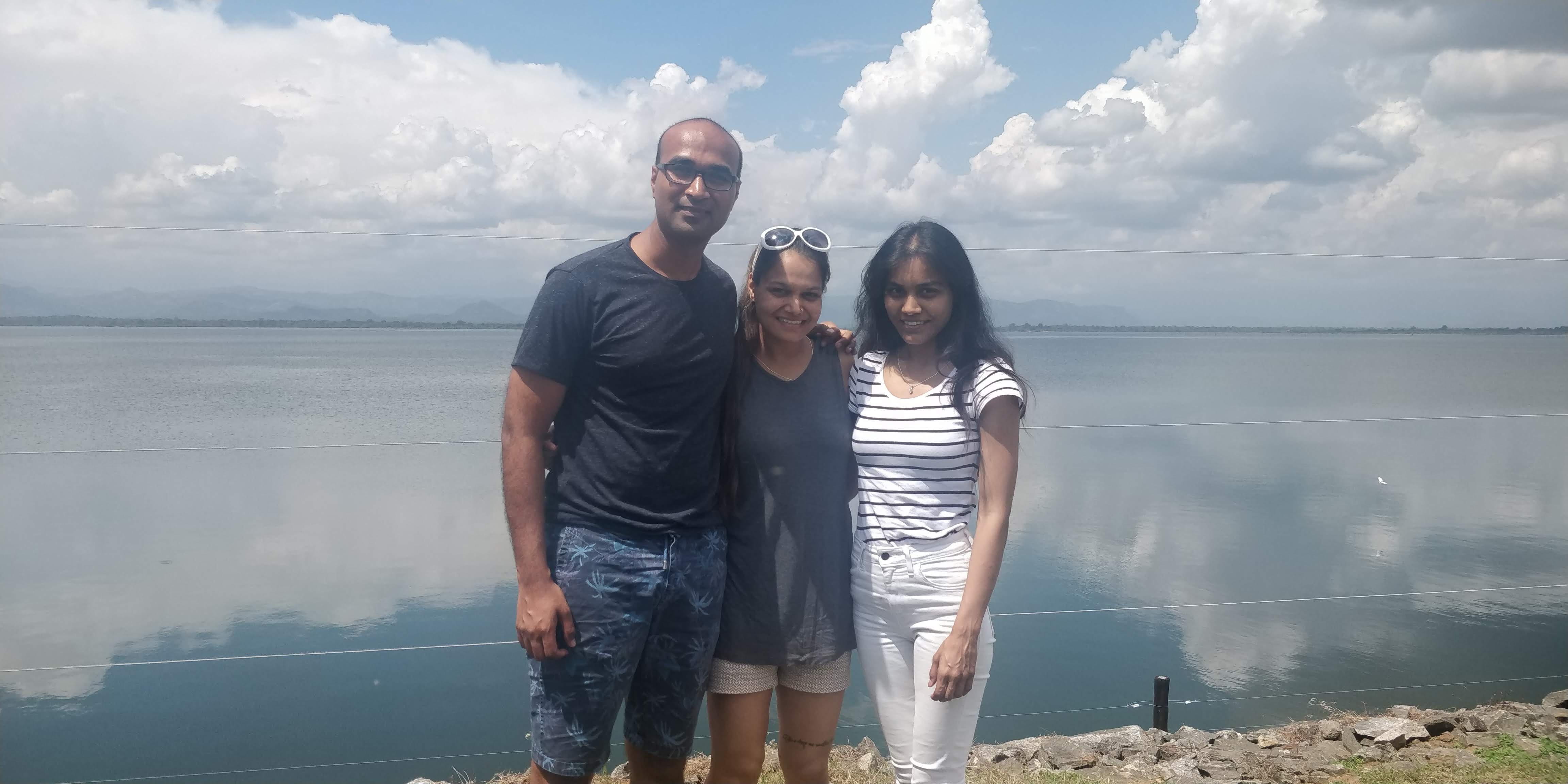 Teaching in Tangalle was great. We stayed in a small beach hotel called Coppenrath House and I taught class as the sun came up.
Second Time Surfing.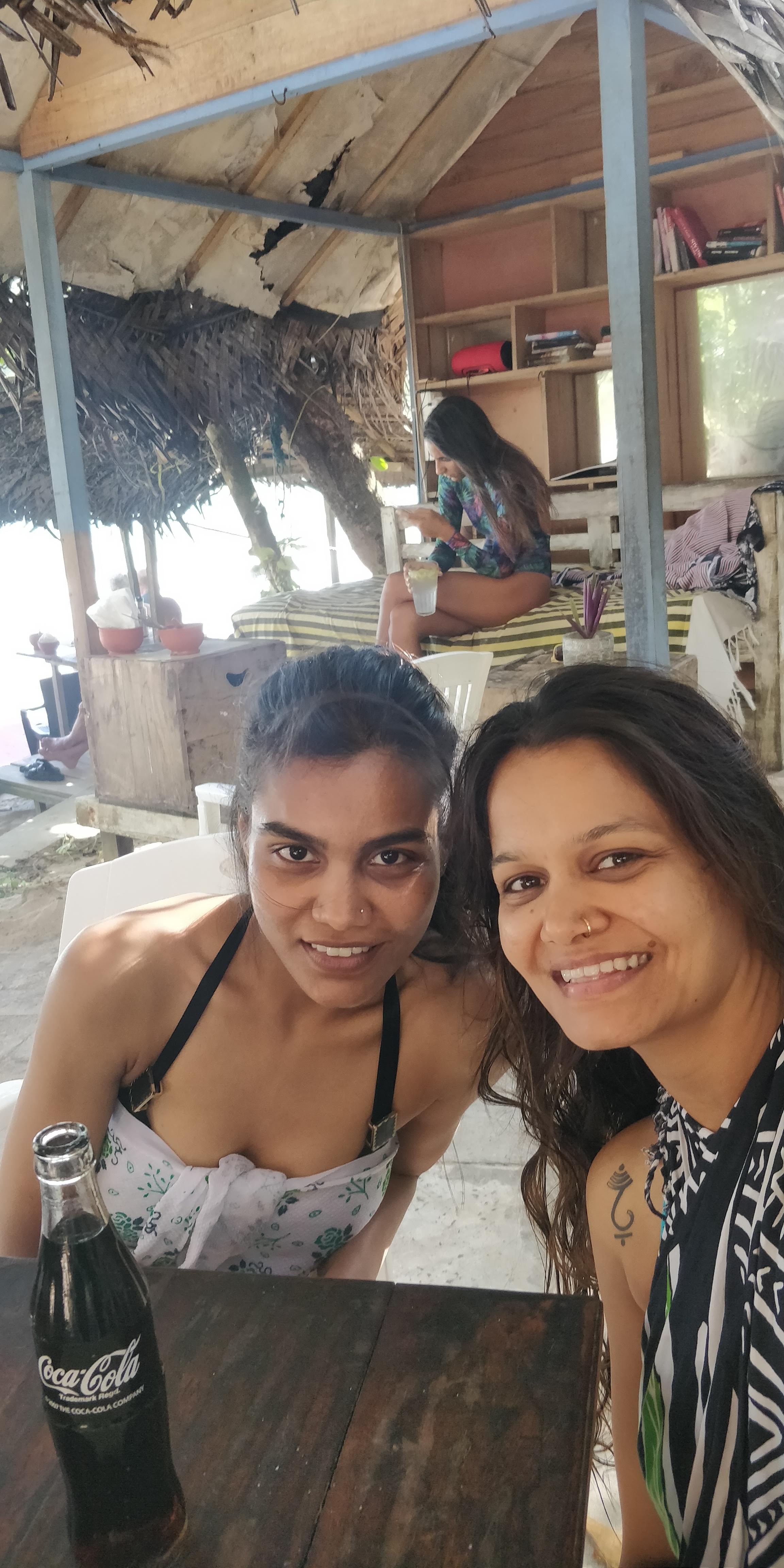 From Tangalle the closest surfing beach was Hiriketiya beach. I've been surfing in Auroville so this would be my second time. We decided to do a class and have the instructor coach us. The waves here were larger and a bit more wilder than in Auroville. But it was fun. My surfboard was heavy, I had salt in my nose, but by the end of the lesson I had balanced a couple of time. I did fall hard on my butt once, and had a bruise for a couple of days, but it was great to hear the instructor nod and say approvingly – "You! Where you from? First time surfing? You're better, you're better."
Udawalawe National Park
This was a last minute addition to the itinerary. My sister was interested in seeing the elephants but traveling all the way to Yala wasn't something we wanted to do. Luckily I found Udawalawe. We hired a driver to take us to Udawalawe. He was quite resourceful. On the way he pointed out a tree full of bats, a snake slithering across the road and a monitor lizard. And when we finally reached the sanctuary, he even knew the jeep we could hire for the safari.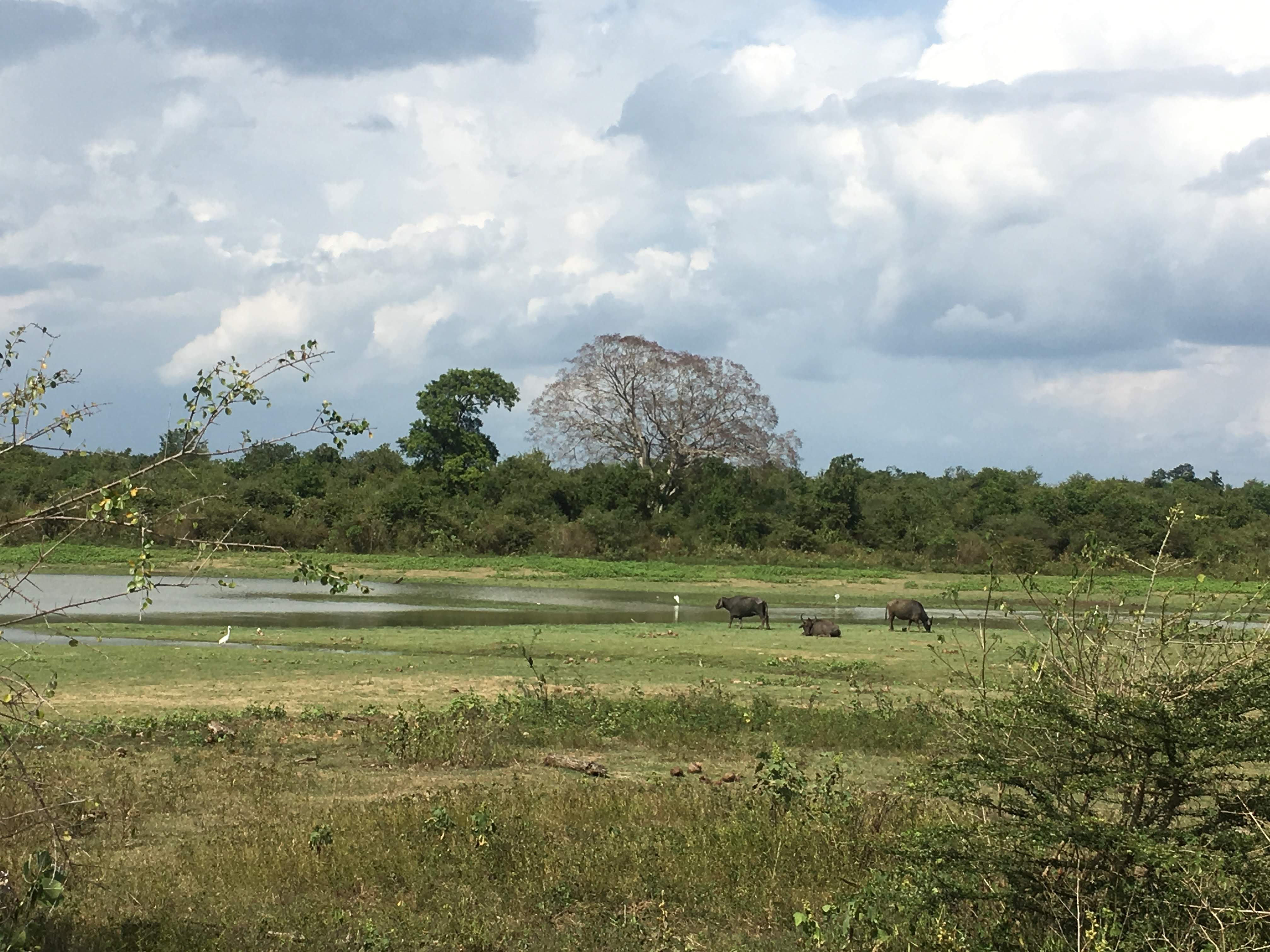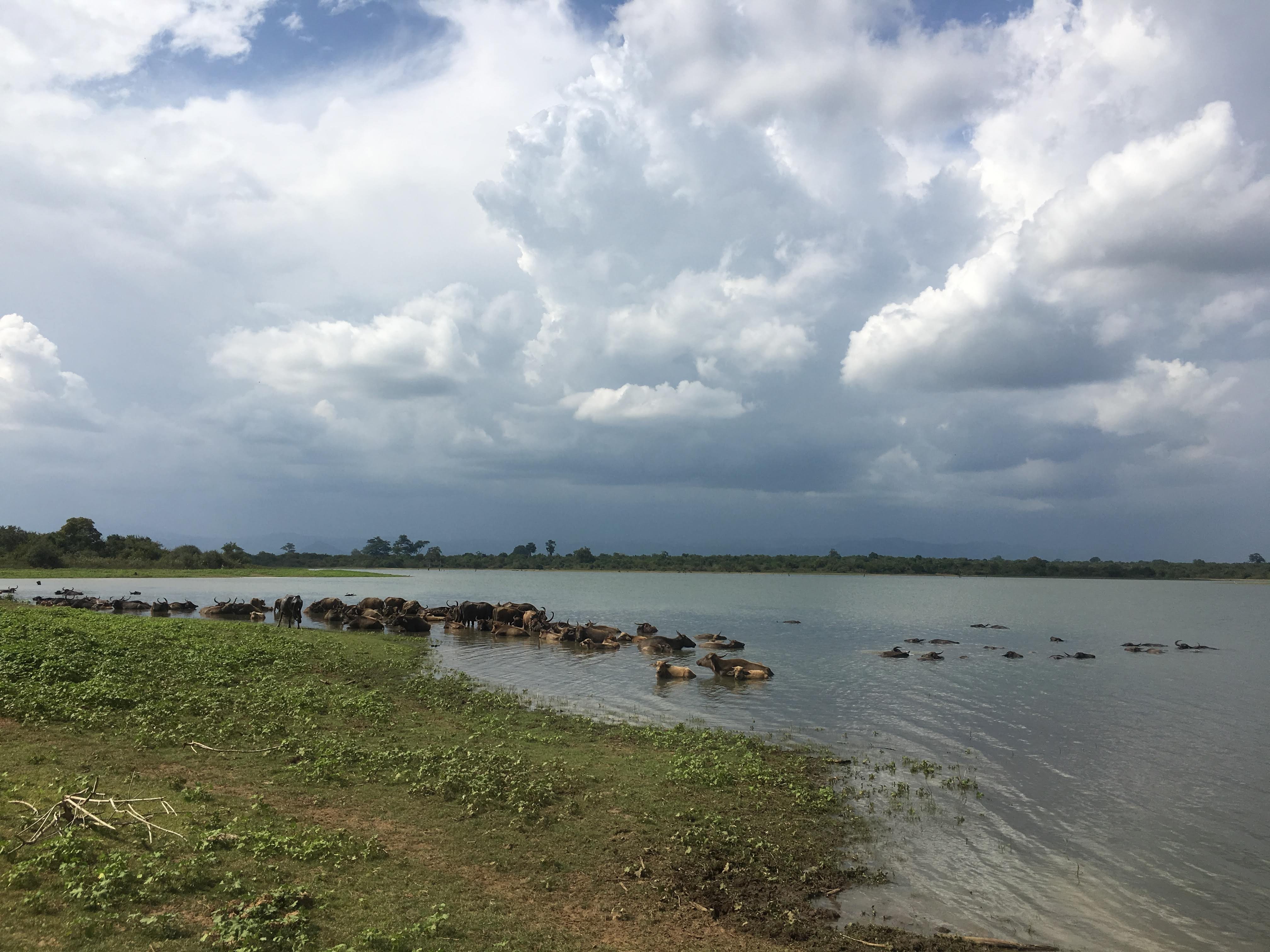 Whale Watching
From Udawalawe we headed to Mirissa. Mirissa is slightly more commercialized as compared to Tangalle. So there are a lot more souvenir shops and vegan options on many menus. My sister and I actually bought matching elephant pendants from one of the jewellery stores in the road near our hotel.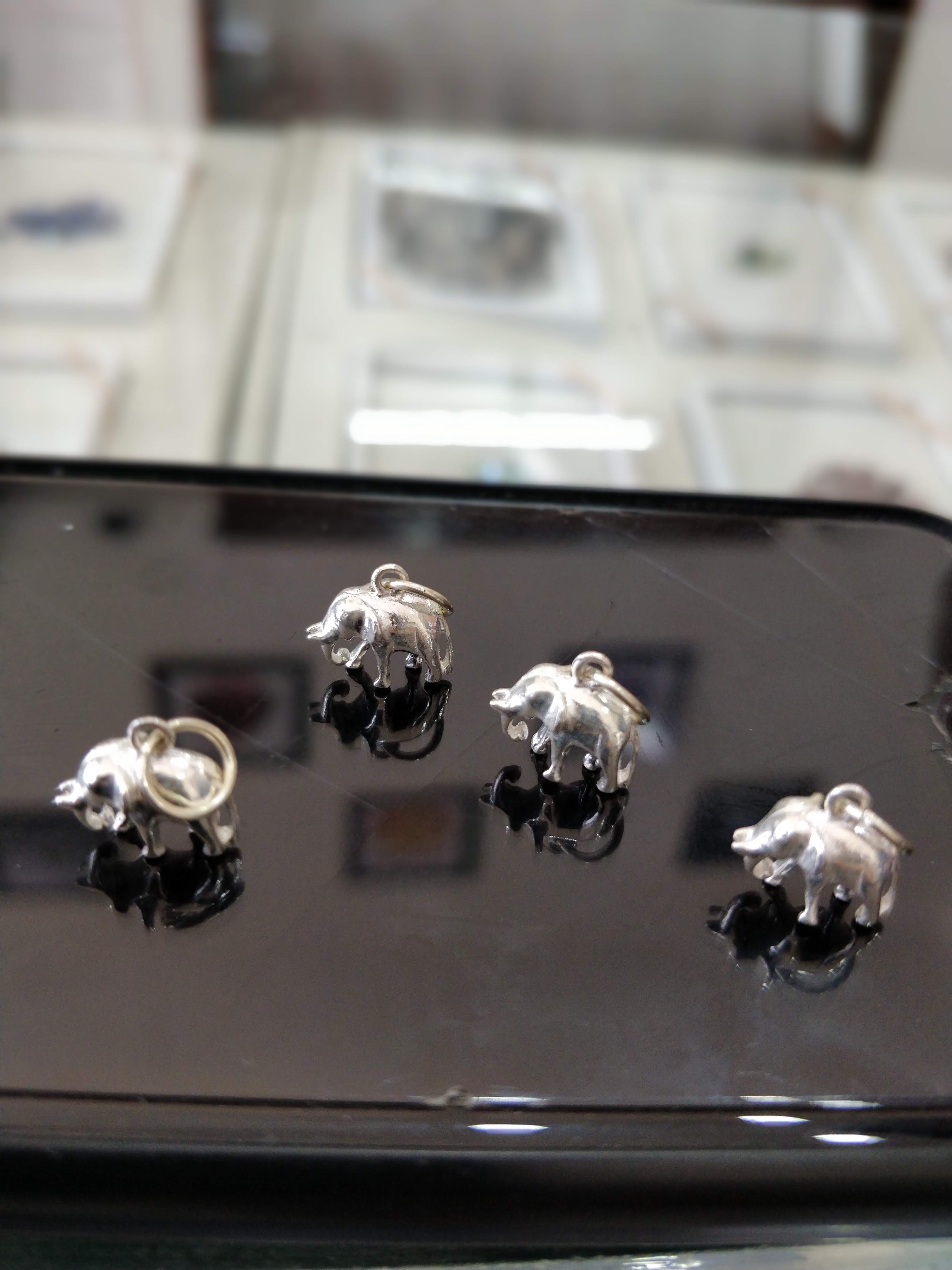 Most people don't know that the largest blue whale in the world is found off the coast of Sri Lanka. The Lankan government conducts standardized tours. These start out early morning. At the recommendation of one of our drivers we chose Eagle Eye Tours for our whale watching experience. They provide you with tea/coffee, breakfast and an anti-seasickness pill for the journey. It takes an hour or two to get deep into the ocean, after which the whale sightings start. We saw blue whale, fin whales and so many dolphins. It was amazing.